the ceiling painting by volker pankrath
Stay up to date and register for our newsletter:
The ceiling painting by volker Pankrath
On June 1st, 1995 the Madonna Bar (at that time still called 'Cafe Madonna') is taken over by Jack and Kalle. 
It quickly becomes clear that the two new owners care far more and intensively about the bar and its future than the previous owners did
The 'wild 80s' are over, the wall fell 6 years ago and the so-called 'scene' has moved on to Pr'Berg, F'Hain and Mitte.
The attraction of a bar where tequila is administered intravenously and where the toilet doors have viewing windows to prevent drug use are over.
So a new concept is needed, or rather new attractions…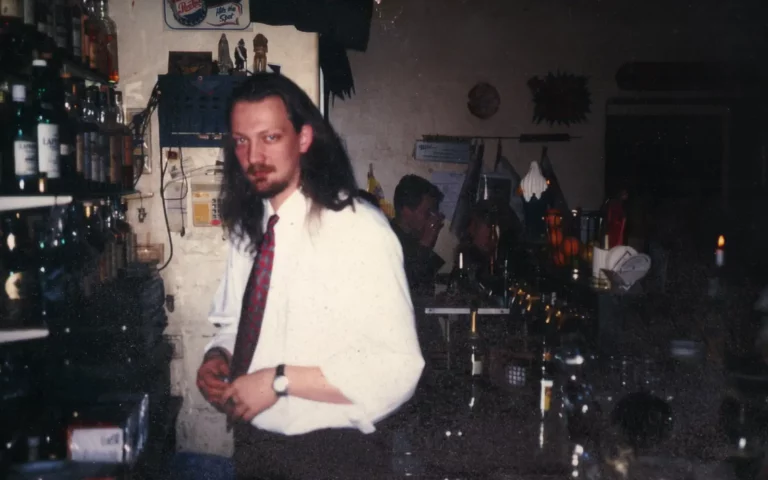 What is initially promoted only as a small side note develops in the course of only five years into an impressive collection of over 200 whiskies and whiskeys from all parts of the world.
Primarily Scotland, but also Ireland, USA, Japan and even exotics from New Zealand can be found in the assortment.
In 2015, the assortment will be expanded by 120 different rums.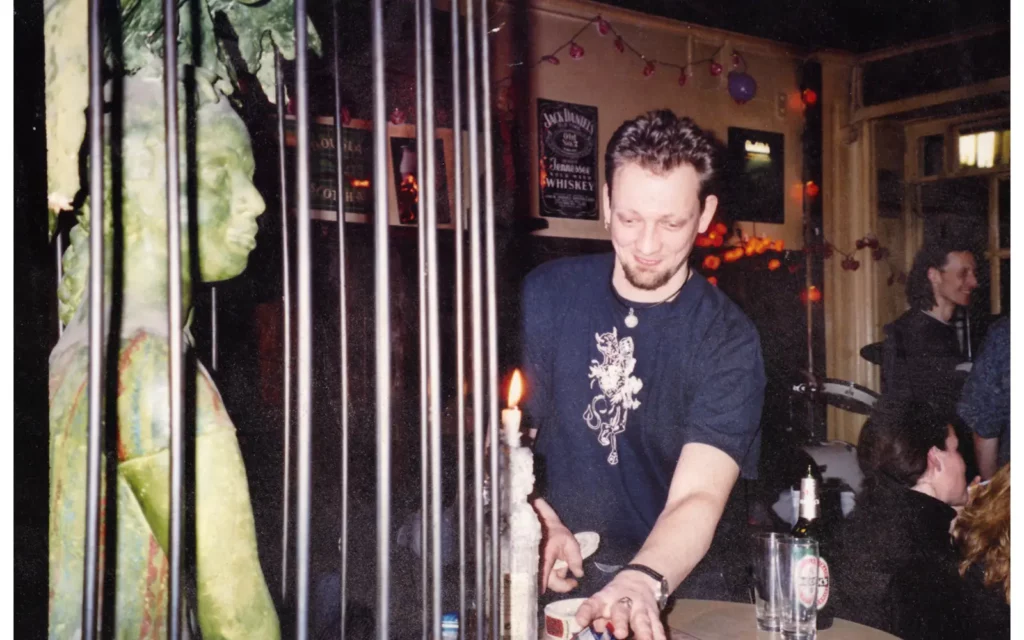 Inhaber Kalle is immer in action…
The bar is modernized piece by piece, new toilets, new floor and new technology behind the bar. But always with the intention not to change the flair of the Madonna. You can still find the original seating and the original counter in the bar.
At the end of 1995 to mid 1996, an impressive ceiling painting was created by the Berlin artist Volker Pankrath, which to this day receives great admiration and continues to attract guests.
Furthermore, new types of beer are established and the triumph of high-quality spirits in the backboard of the Madonna begins.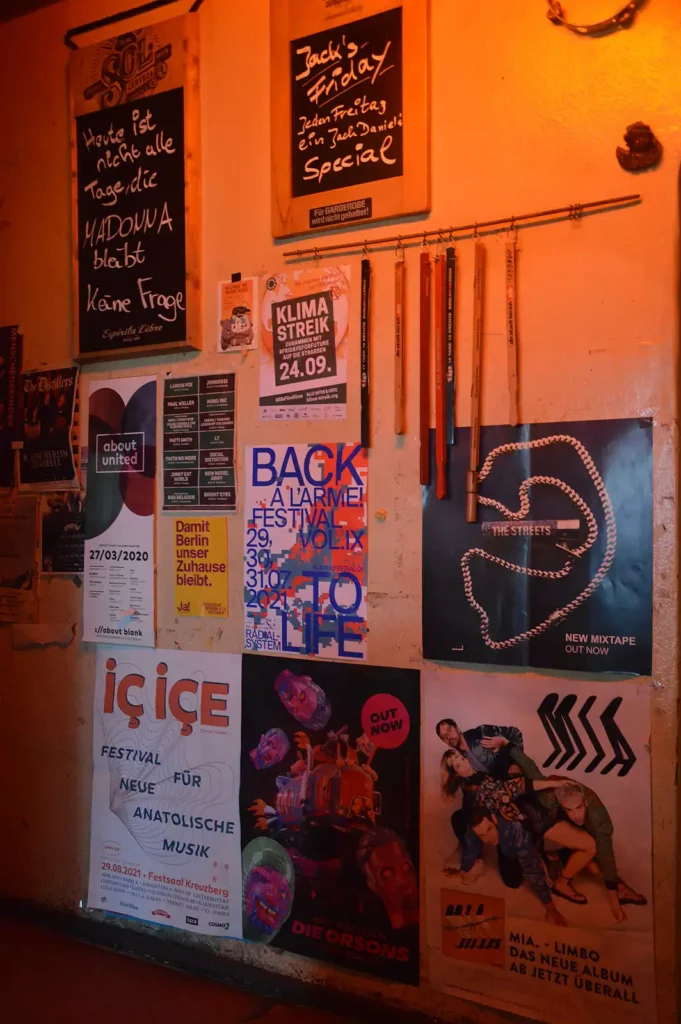 But special evenings also characterize the image of the Madonna. Under the watchful eye of the great statue of the Madonna, artists and musicians of all stripes gather, and there is singing and dancing until the early hours of the morning. Also, the countless extraordinary stories and nights experienced in the Madonna are always gladly told among the guests. The visit of celebrities or even the spontaneous occupation of the bar by a rugby team from Liverpool remain in special memory…
Then, in 2010, Madonna Bräu is introduced, a delicious house brand alongside the established Pilsen varieties. This is followed in 2017 by the two Madonna Craft beers (Naturtrüb and Rot-Blond) from a small local brewery in Brandenburg, which also enjoy great popularity. From mid 2019, Jack and Kalle will go their separate ways and  
Kalle will continue to run the bar on his own.
Kalle will also make small further developments here, such as a cooperation with the environmental organization Sea Shepherd and changes in the beer and beverage range.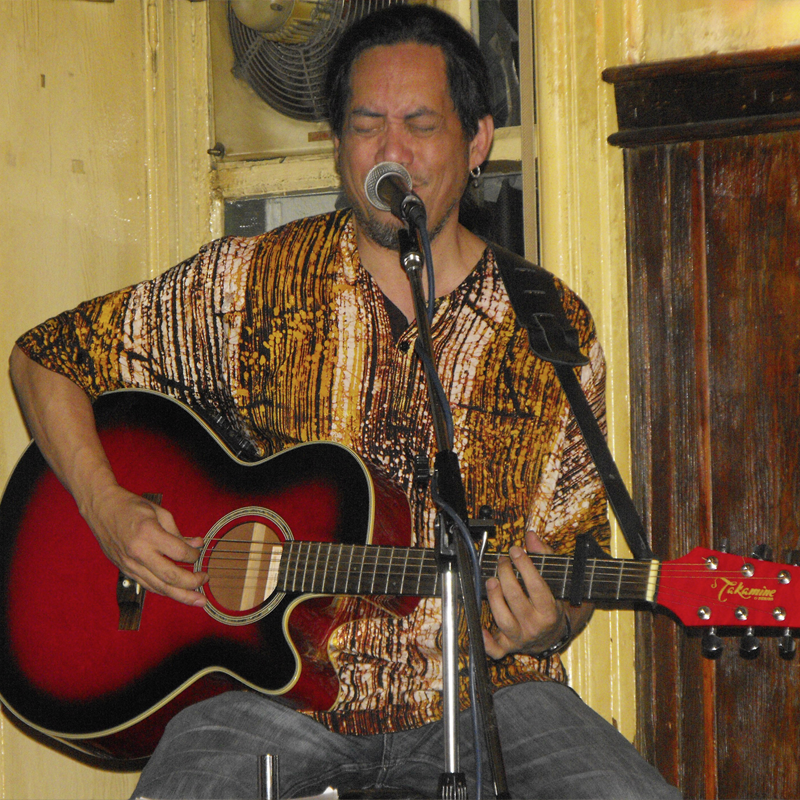 With the start of 2020, the Corona Pandemic presents the Madonna Bar and Kalle with new challenges with hygiene regulations, distance rules and lockdowns. 
But nothing can shake the Madonna Bar.
As the Ramones said: